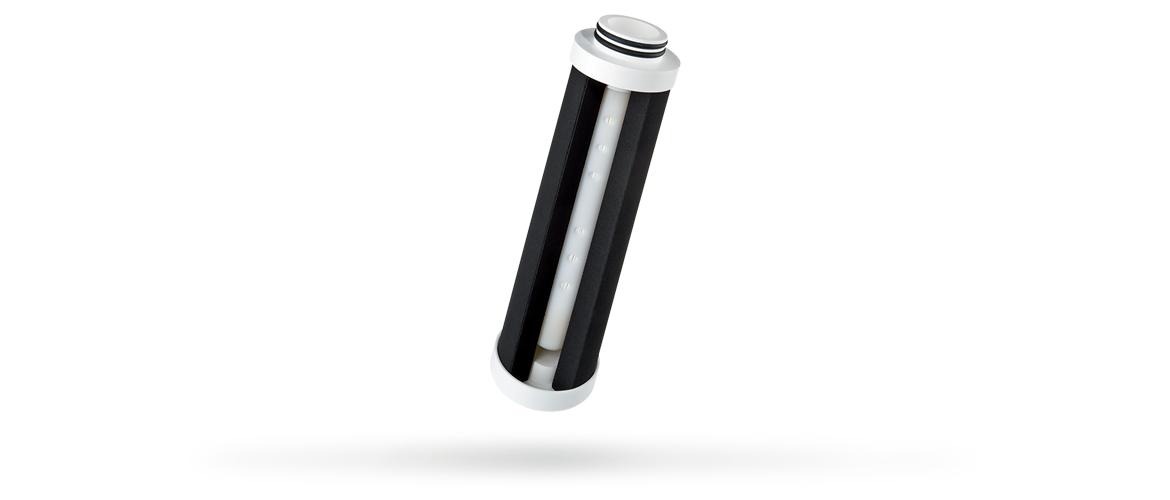 CA-SE HF BX
The CA-SE HF BX Micro-filtration and Ultrafiltration cartridges are made of a fibre cable module (Ster-O-Tap system) surrounded by a sintered activated carbon block obtained from coconut shells.
They carry out micro-filtering action at 0.15 micron on bacteria (E. coli, Salmonella, V. cholera, Legionella, Pseudomonas) and protozoa (Giardia, Crysptosporidium), guaranteeing effective retention, even on viruses, in the ultra-filtration version at 0.02 micron. The CA-SE HF cartridges are also recommended for removing organic volatile components, unwanted odours and flavours, chlorine and heavy metals.
They are available in the BX (SOE version with double o-ring 222), height 10", maximum capacity 120 l/h.  For maximum protection and effectiveness its use is recommended only after a pre-filtration stage.
Main products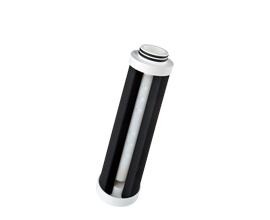 CA-SE HF BX
Micro-filtration and Ultrafiltration cartridges
BX cartridges: quick coupling with double 45 mm o-ring
Can be installed on PLUS 3P BX housings, DP housings, K DP housings
Maximum operating temperature: 45°C (176°F)
Average duration: 3-6 months
Maintenance: none
Use with potable water. Do not use with microbiologically impure water or of unknown quality
Atoxic materials, suitable for potable water
Removing organic volatile compounds, unpleasant odours and flavours
Micro-filtration on bacteria and protozoa
Ultrafiltration also effective on viruses
Multiple actions and maximum safety in a single product
Excellent seal thanks to the quick coupling double 45 mm o-ring