CPP HA BX
The CPP HA BX (SOE - o ring 222) anti-scale cartridges use the filter block made in melt-blown polypropylene to filter sediments and suspended impurities
combining the anti-scale and anti-corrosion action of the polyphosphate crystals to protect and restore the systems.
With 5 and 25 micron degree of filtration and 10" and 20" height, the CPP HA BX anti-scale filters guarantee an effective seal thanks to the double 45 mm o-ring.
Maximum capacity 1600 l/h.
Main products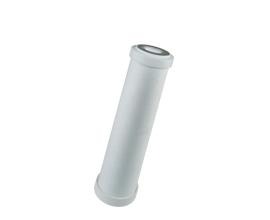 CPP HA SX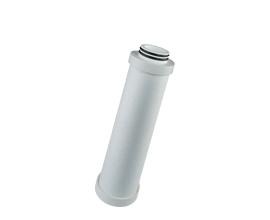 CPP HA BX
Cartridges with pre-filter and polyphosphate crystals for sediment filtration, anti-scale conditioning and anti-corrosion protection
BX cartridges: quick coupling with double 45 mm o-ring
Can be installed on PLUS 3P BX housings, DP housings, K DP housings
Filter medium: polypropylene
Maximum operating temperature: 80°C (176°F)
Average duration: 3- 6 months
Maintenance: none
Use with potable water. Do not use with microbiologically impure water or of unknown quality
Atoxic materials, suitable for potable water
Different models and configurations
Greater seal with quick coupling and double 45 mm o-ring