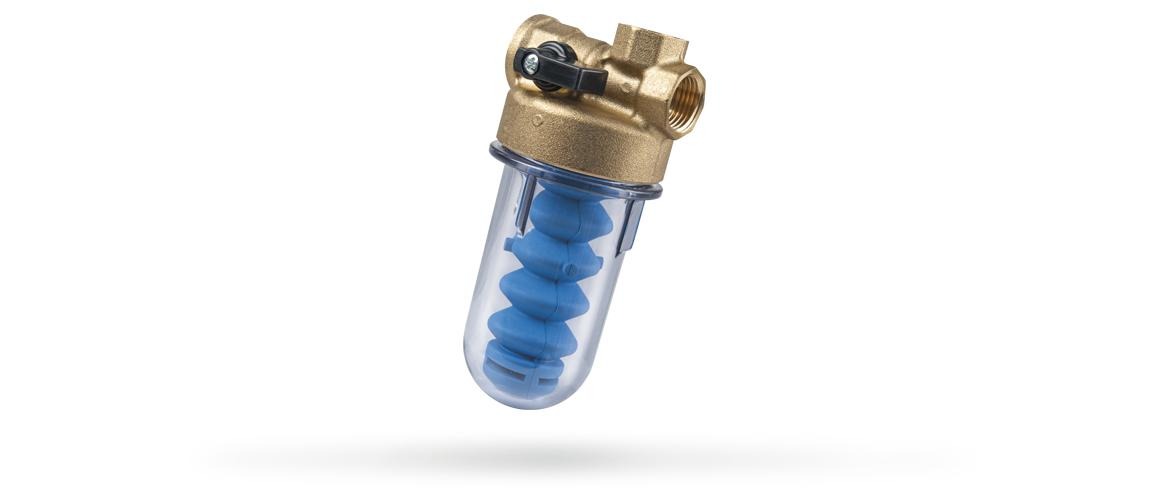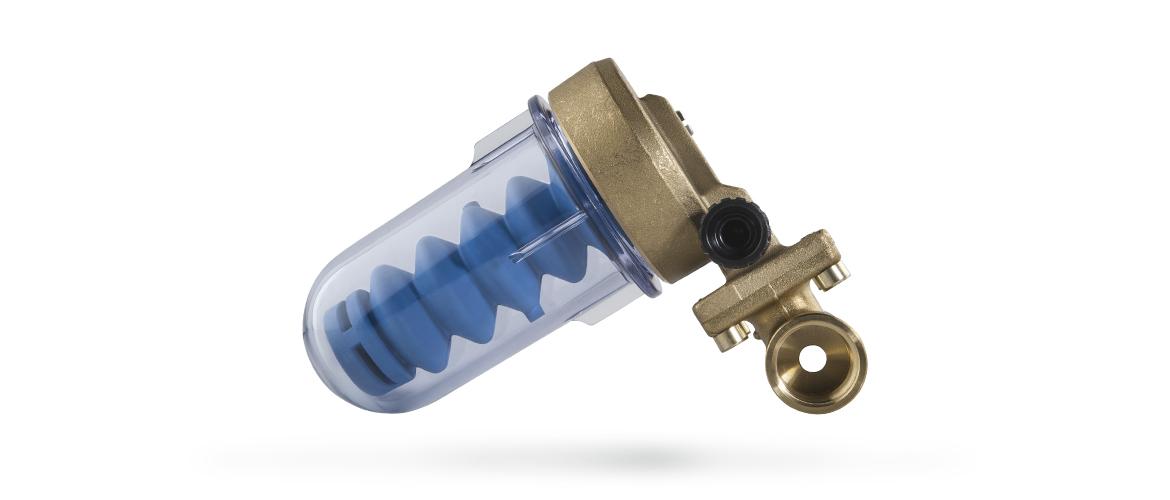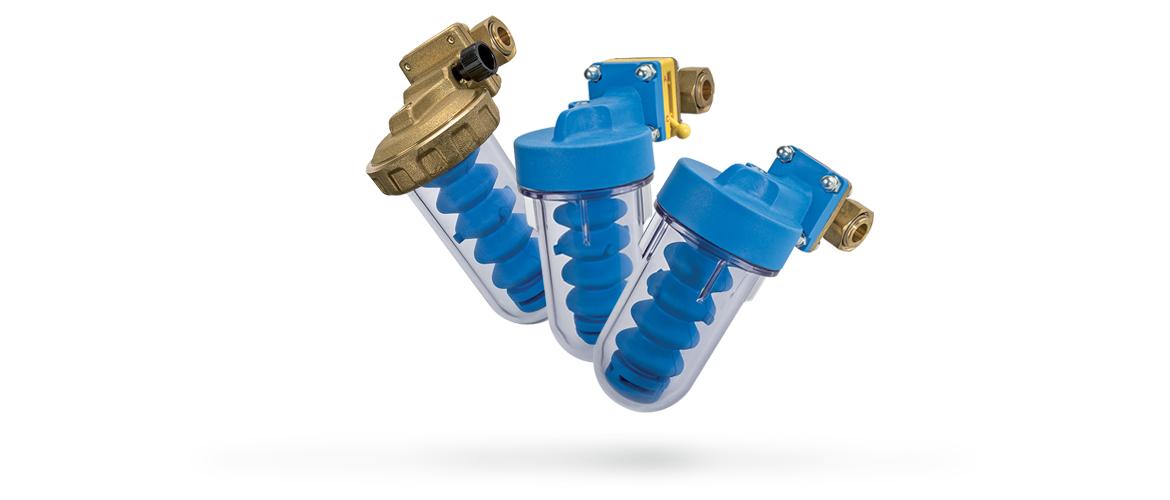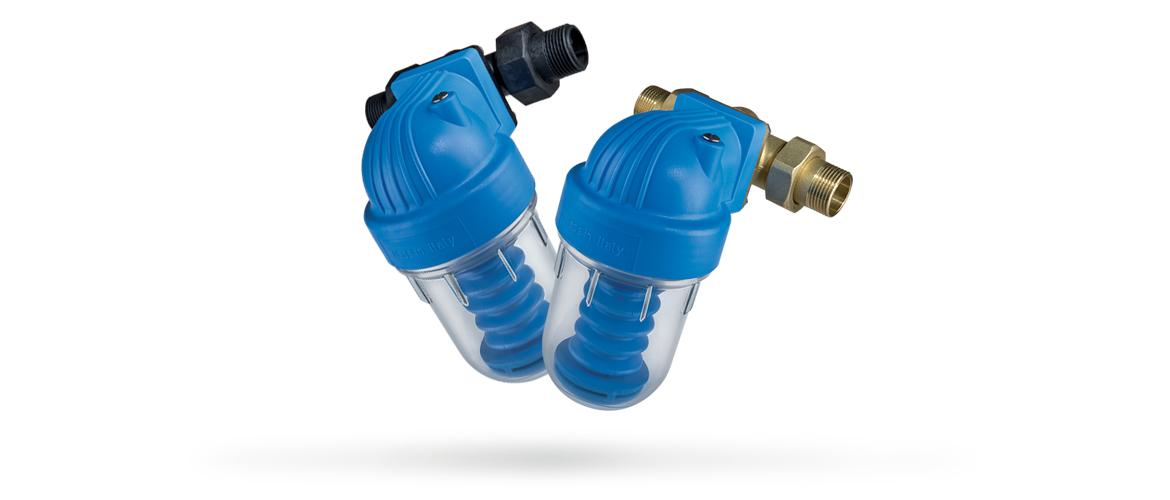 DOSAPLUS
The DOSAPLUS proportional dosing system with polyphosphate powder or with charge ready to use by Atlas Filtri is ideal for anti-scale and anti-corrosion treatment of potable water for home and industrial uses.
Through the automatic and proportional dosing of the ready to use Poliphos, anti-scale and anti-corrosive product, the proportional dosing system DOSAPLUS releases polyphosphates that dissolved in water have a conditioning effect on carbonates preventing them from depositing onto pipes and heaters.
Equipped with 360° rotational connection unit for easy connection to horizontal or vertical pipes, the anti-scale filters are available in different models, materials and sizes, specific for each requirement.
All Atlas Filtri proportional dosing systems are equipped with a particular suction device that, through the Venturi effect, makes it possible to dose a quantity of polyphosphate within the limits established by standards for potable use into the flow.
Each model is equipped with spare parts and accessories for installation.
Main products
DOSAPLUS 21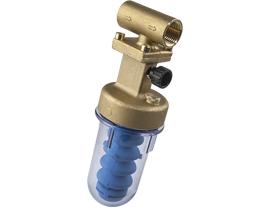 DOSAPLUS 21 TA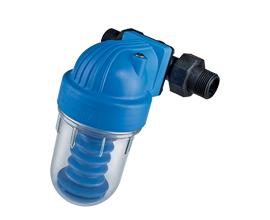 DOSAPLUS 7
Anti-scale unit with Venturi effect for proportional dosage of polyphosphate
Models Dosaplus 2, 3, 4, 13, 14 designed for the point of use
Models Dosaplus 5, 6, 7 are designed for the point of entry and serve the entire home
New models Dosaplus 21 2P FF, 22 3P FF, 23 FF with bypass, 24FF, 1 2P DG, 21 TA 2P FF, 1 TA 2P DG designed for the point of use
Rotational connection unit in brass or plastic IN/OUT 1", 1/2", 3/4" BSP
Integrated by-pass Mixer/valve on Dosaplus 2, 3, 4, 13, 14, 23 FF
Head: brass or plastic
Bowl: in PET or SAN
Type of polyphosphate refill: polyphosphate powder or Poliphos
Maximum operating temperature: 45°C (113° F)
Maximum operating pressure: 8 bar (116 psi)
Maximum water hardness 35°F (350 ppm CaCo3)
Atoxic materials, suitable for potable water
Better thermal efficiency and systems protection
Reduce energy costs and low operating costs
Restoration of old systems
Simple and quick maintenance with refills ready for use
Easy installation even in confined spaces
Wide range of models


Accessories on demand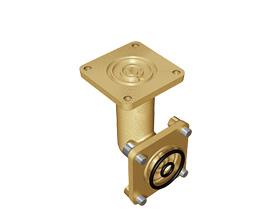 Boiler adaptor for Dosaplus 2-3-4-13-14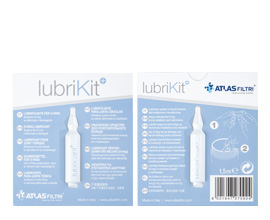 -LUBRIKIT- lubricant for housing o-ring
video gallery
Installation and use of anti-scale water conditioning polyphosphate proportional dosing systems