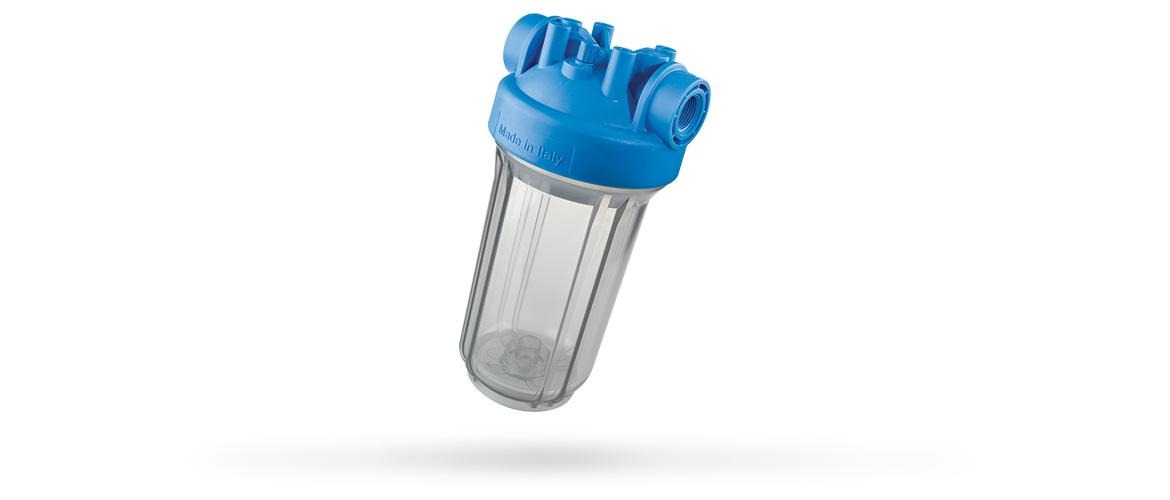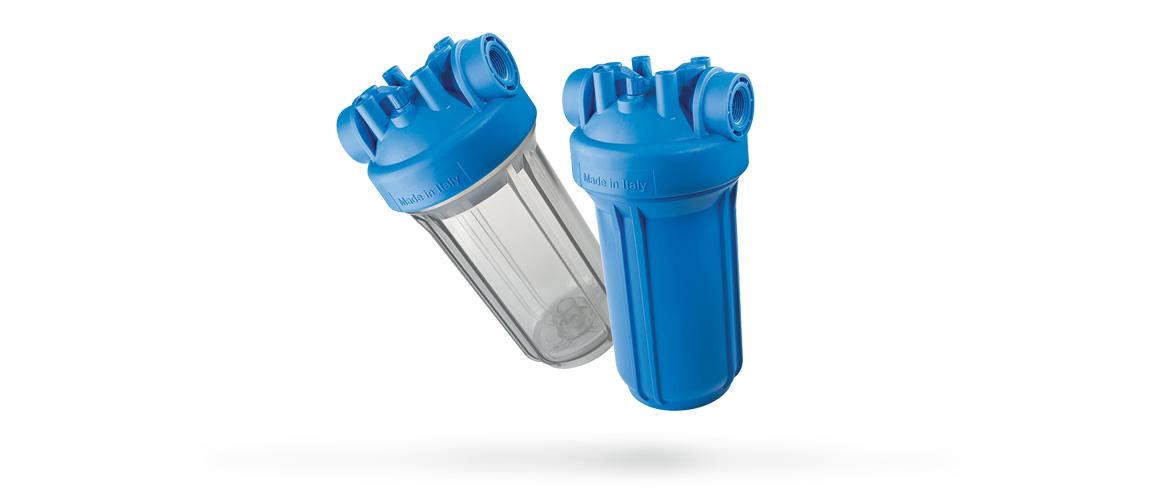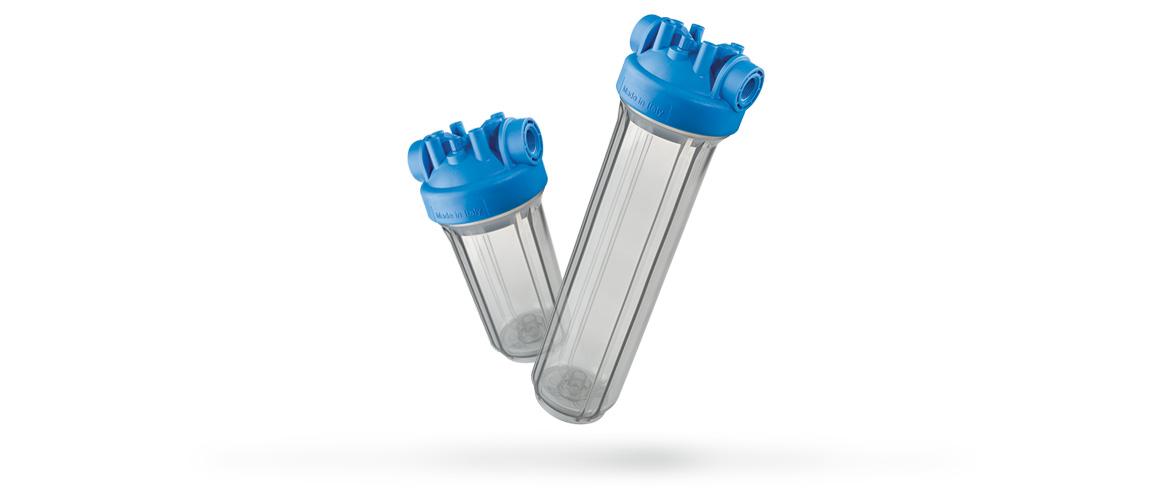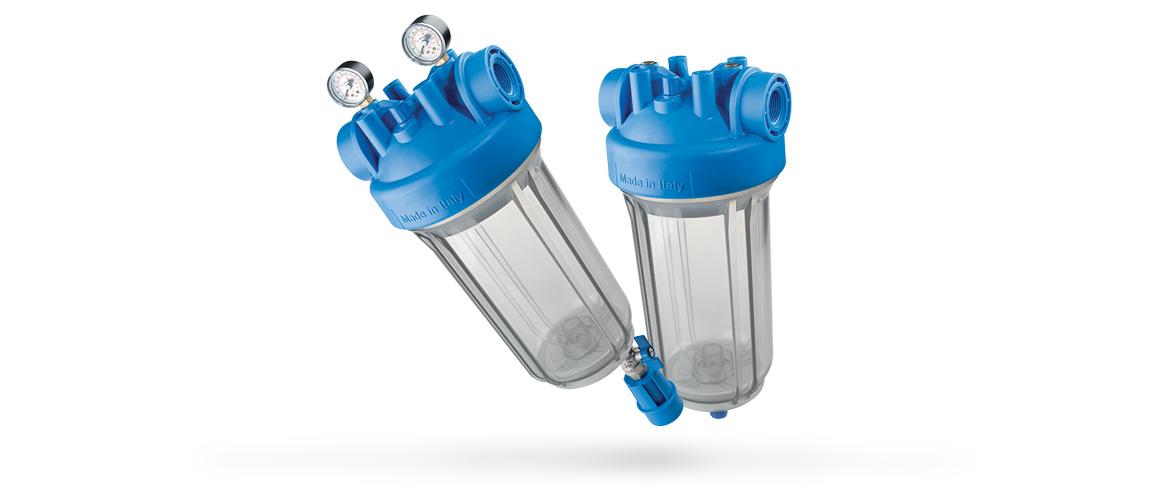 DP BIG
Water filters DP BIG are housings specifically designed for cartridges SX (DOE) with external diameter of 4.5".
Thanks to the IN/OUT connections 1" and 1"1/2 with plastic thread GAS cylindrical (BSP) or conical type (NPT), the DP BIG adapt to any large capacity filtration requirement for home and industrial uses.
The DP BIG water filters are supplied with an opaque or transparent bowl 10" and 20" height and available in the versions MONO, DUO and TRIO, for a filtration sequence in series and single-block manifolds, without the risk of water losses.
Besides the standard models, the housings for DP BIG filters are also available in the versions:
- M with manometers even in the multi-stage versions
- S kit complete with drain
- SM with manometers and drain kit
- PS PM with caps on heads and bowls that are prepared for manometers and drain valve
The DP BIG S and SM can be used with KIT AUTO for automating the drain valve and, upon request, supported by a complete set of accessories.
The constant application of advanced technologies has brought Atlas Filtri to respond innovatively to market requirements: for this reason the cartridge filter housings DP BIG are solutions patented at the international level.
Main products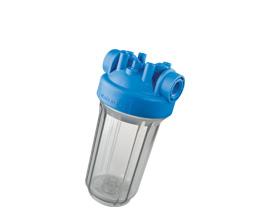 DP BIG MONO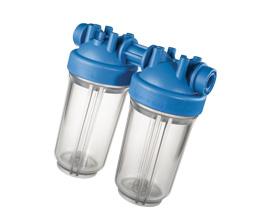 DP BIG DUO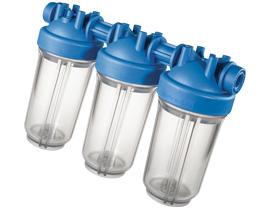 DP BIG TRIO
Water filters designed for large capacities
Models DP BIG with 2 pieces
Versions MONO, DUO and TRIO
Suitable for 4.5" cartridges SX (DOE)
IN/OUT female 1" and 1"1/2 connections
Plastic thread, BSP or NPT
Transparent (TS) or opaque (AB) bowls
Cartridge heights that can be installed: 10" or 20"
Model M with 2 manometers
Model S drain funnel
Model SM with drain funnel and manometers
Model PS PM with caps for manometers and drain
Materials: reinforced polypropylene, PET
Patented housings
Maximum operating temperature: 45°C (113° F)
Maximum operating pressure: 8.3 bar (120 psi)
Atoxic materials, suitable for potable water
Suitable for different types of filtration, even multi-stage
Resistance to chemical agents
Maximum control with manometers
Easy maintenance with drain funnel
Easy and quick installation
Great versatility
Wide range of accessories


Accessories on demand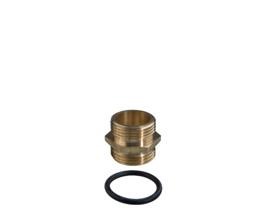 1" brass nipples with o-ring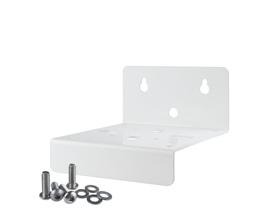 -DP BIG MONO- wall bracket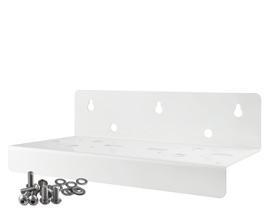 -DP BIG DUO- wall bracket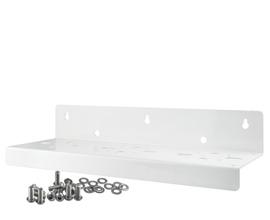 -DP BIG TRIO- wall bracket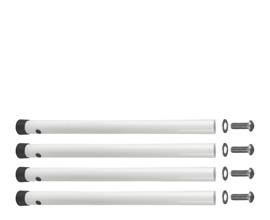 KIT LEG 10/20 MONO for DP BIG 10/20 MONO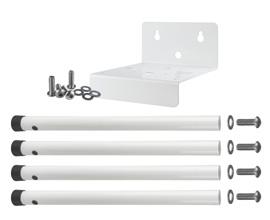 KIT FRAME 10/20 MONO for DP BIG 10/20 MONO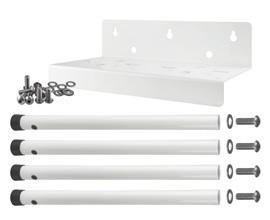 KIT FRAME 10/20 DUO for DP BIG 10/20 DUO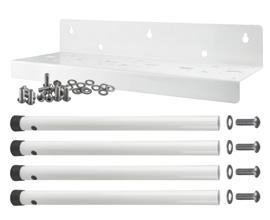 KIT FRAME 10/20 TRIO for DP BIG 10/20 TRIO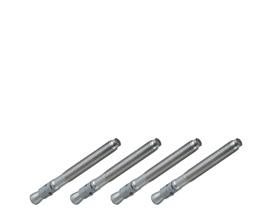 -VT- ground fixing kit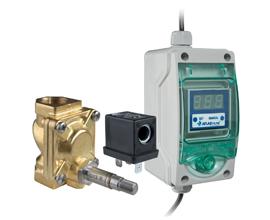 -KIT AUTO- for S models – automatic discharge kit
Discover our compatible cartridges and ensure efficient filtration and treatment!
sediments filter cartridges
Filtration in depth

Mechanism through which sediments are trapped both inside the matrix and on the surface of the filter device.

Surface filtration

Mechanism that keeps sediments on the external surface of a net. They can be easily removed.
water treatment cartridges
Activated Carbon Block

Reduction of chlorine, taste, odour, volatile organic compounds pesticides, insecticides, chlorinated organic compounds , heavy metals, bacteria and virus
video gallery
Installation and use of DP BIG water filter housings