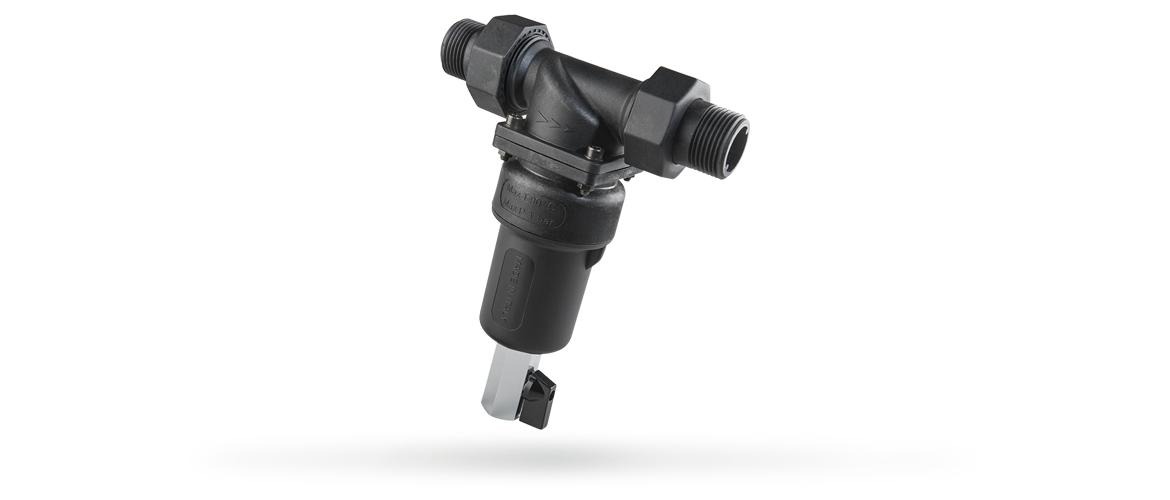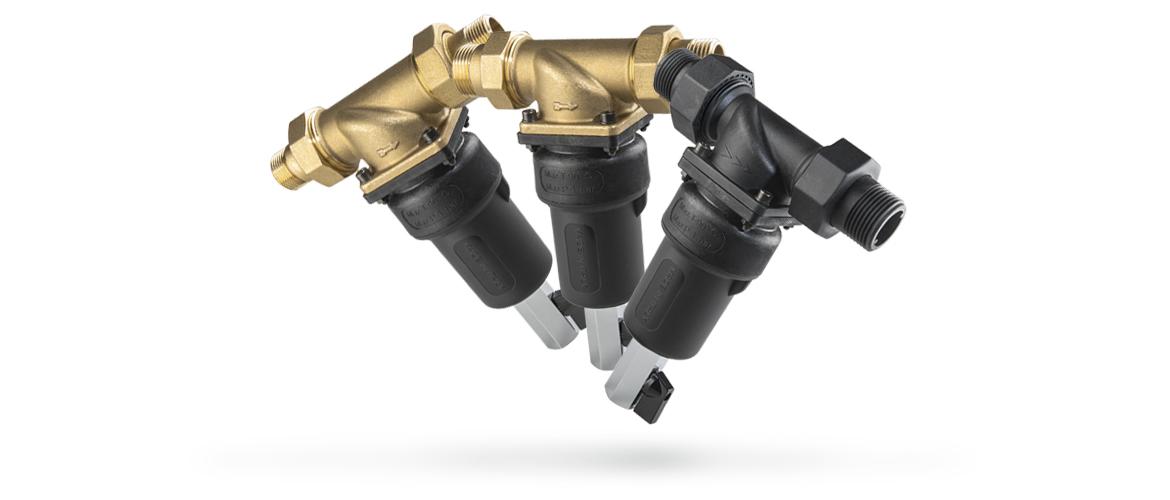 HYDROPUL HOT
The Hydropul HOT are hot water cleaning filters intended to be mounted at the inlet.
They feature a cross flow washing system that allows easy removal of particles found on the surface of the cartridge.
The cleaning operation can be activated by opening the drainage ball valve on the bottom of the filter. When the valve closes, the filter immediately becomes operational again. The HYDROPUL HOT cleaning filters are available in 3 main versions with suitable RA mini 70 µm cartridge:
- HYDROPUL HOT 1 with 3/4" and 1" plastic connections (both in package)
- HYDROPUL HOT 2 with 3/4" brass connections
- HYDROPUL HOT 3 with 1" brass connections
On request they can be equipped with drain funnel to prevent pollution by backflow.
Main products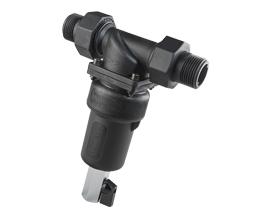 HYDROPUL HOT 1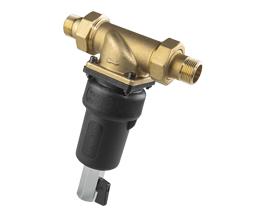 HYDROPUL HOT 2
HYDROPUL HOT 3
Cleaning filter for hot water
HYDROPUL HOT 1: Reinforced PA66 polyamide
HYDROPUL HOT 2/3: Reinforced PA66 polyamide + CW 617 N brass coupling unit
Housing: Reinforced PA66 polyamide
Flat gaskets: NBR
Maximum operating pressure: 8 bars (116 psi)
Maximum operating temperature: 70°C (158° F)
Non-toxic materials that can be used with potable water
Quick and easy cleaning operations
Rich variety of models
Special dedicated RA mini cartridge
They can be used at high temperatures, up to 70°C