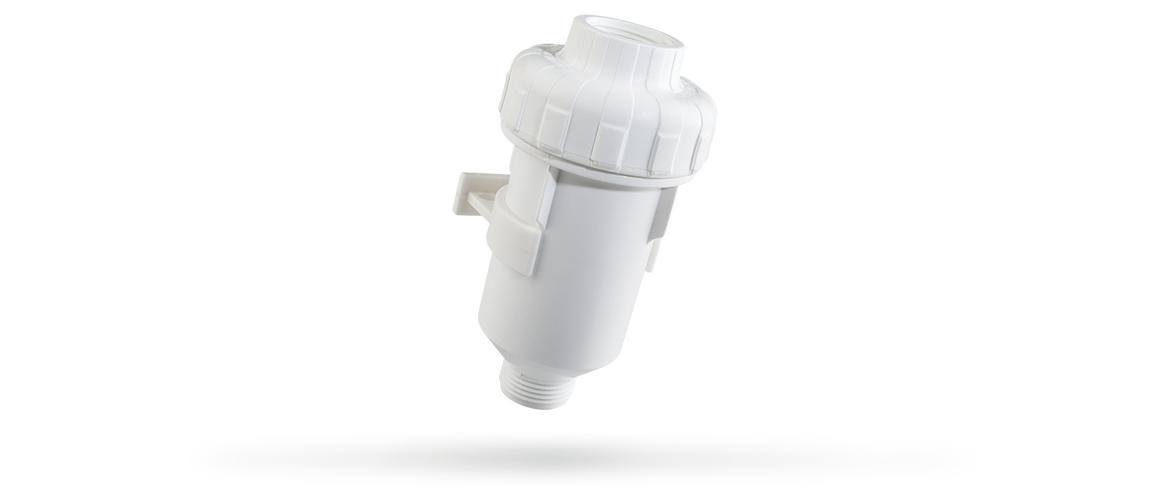 NEUTRAL MINI
Neutral Mini is the compact acid condensate neutralizer filter suitable for small boilers (flats, small offices) to be mounted at the condensation outlet.
The device contains substances that neutralize the acid condensation of condensing boilers. So neutralized acid condensation can be discharged without damaging the pipes. Neutral Mini needs to be installed only once; when the neutralizing substance is exhausted, the filter is simply filled with a new charge.
MAIN PRODUCTS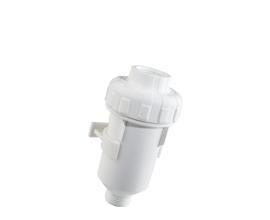 Neutral Mini
Head and bowl: reinforced polypropylene.
O-ring: EPDM
IN/OUT connections: 3/4" + hose holder in NYLON
Dimensions: diameter 70 mm - height 193 mm
Maximum operating pressure 3 bar (43 psi)
Maximum operating temperature 55°C (131°F)
Minimum operating temperature 4°C (39.2°F)
Great versatility in installation
Effectively neutralise acid condensate
Quick, simple assembly
Easy cleaning and maintenance
Suitable for all wall-mounted condensing boilers
Do not interfere with boiler operation