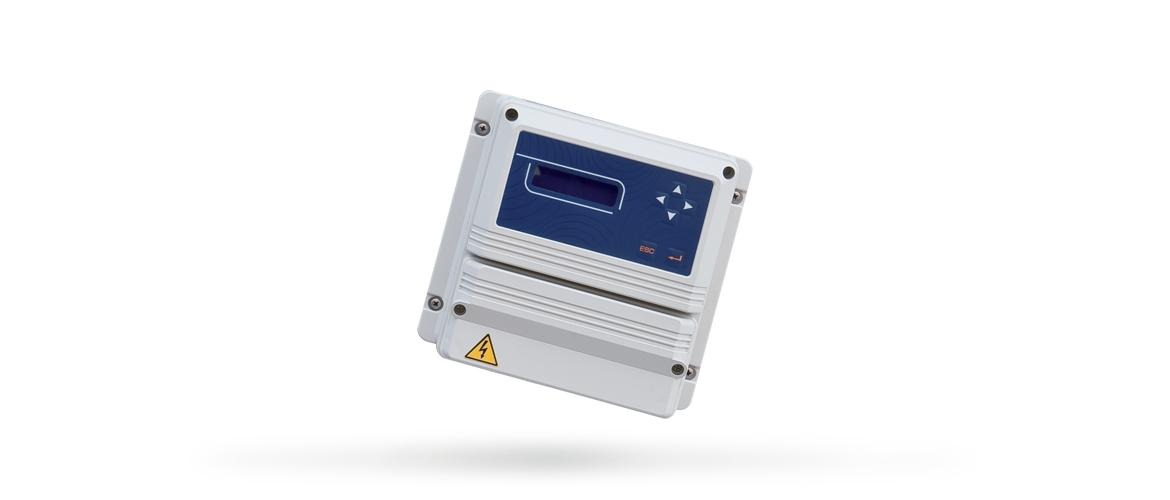 RO40 - RO80 - RO120
The RO40 - RO80 - RO120 reverse osmosis systems offer a complete solution for water treatment:
besides simple filtration and treatment to remove odours and flavours tied to polluting compounds, ensuring effective lowering of the bacterial charge and a very high level of desalination.
Their application is recommended to obtain home use potable water, for producing potable water from sources that respect operating limits and all technical and industrial processes that require demineralised water.
These solutions are designed based on chemical characteristics of the water and, upon request, customisation based on the type of treatment. The production of osmotic water is respectively set at 40-80-120 litres/h.
The use of RO40 - RO80 - RO120 reverse osmosis purification system can be monitored and guided from the electronic display. Broad range of accessories and spare parts available.
MAIN PRODUCTS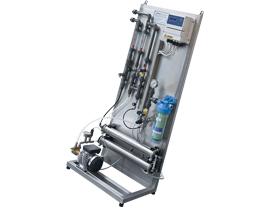 RO40 - RO80 - RO120
Pre-treatment: DP10" single filtration unit: carbon block CB EC with filtration degree equal to 5 micron
Pressurisation: vane brass rotational pump equipped with by-pass
Permeation: high productivity reverse osmosis permeators and low energy consumption
RO40: 1 membrane in 1 vessel; RO80: 2 membranes in 2 vessels; RO120: 3 membranes in 3 vessels
Vessels: PRFV, maximum operating pressure: 21 bar
Supply, high pressure and drain pipes: PVC PN16
Hydraulic control and command section
Available upon request UV light for the permeate, anti-scale dosing system
Atoxic materials, suitable for potable water
Industrial RO systems in the standard or customised models (OEM)